P&M Analysis and Solutions is a family-run business based out of Saskatoon, Saskatchewan. The organization is operated by Maria Antonieta Arevalo and Pedro Joaquin, originally from Colombia and the Dominican Republic. Having gone through the process of immigrating to Canada themselves and living in the United States as immigrants, they have valuable first-hand experience with the transition process.
P&M Analysis and Solutions was initially established to offer professional business administration and accounting services. It was the first Spanish-speaking organization that focussed on these sectors and openly served the public in Saskatoon. This foundation has positioned our business to remain in good standing amongst individuals, families, and small business owners within the local Hispanic community and across the province.
Maria and Pedro have not only been able to achieve their personal and professional goals in Canada but to exceed them. They are passionate about helping others navigate the immigration process in a knowledgeable, personable, and trusted manner. Maria and Pedro have genuine compassion for their clients and truly want them to achieve their version of success. Their goal is to share their expertise to help you and your family have an active socioeconomic life in Canada.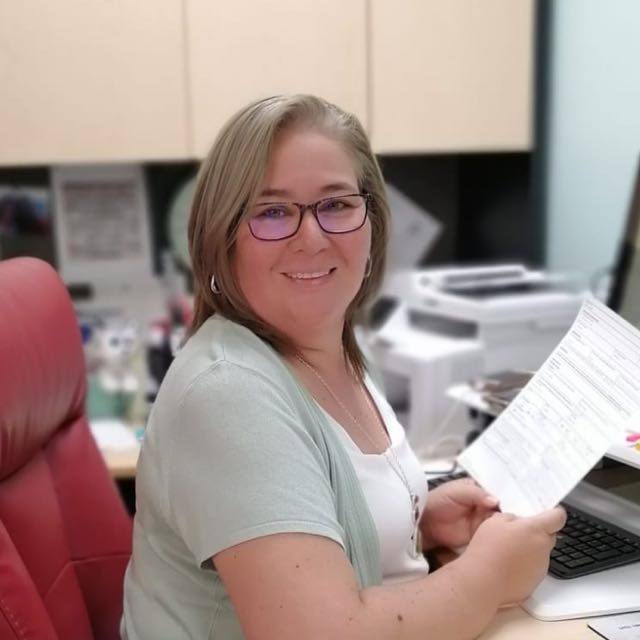 María Antonieta Arévalo
Regulated Canadian Immigration Consultant
Since 2015, Maria has been licensed as a Regulated Canadian Immigration Consultant and is an active member of The College of Immigration and Citizenship Consultants of Canada. From the onset, she had the foresight to license herself in Saskatchewan, granting her jurisdiction to offer services within Saskatchewan and other provinces. This designation, combined with Maria's expertise, allows her to access immigration programs and options specific to Saskatchewan, resulting in greater opportunities for her clients.
Licensed Immigration Consultant and Licensed Recruiter by the Government of Saskatchewan
Maria can work directly with employers to facilitate the process of bringing workers to the province. She provides information and guidance to employers to navigate the process and connect them with appropriate candidates. Maria's unique ability to advise employers and immigrating employees ensures a seamless and efficient process for all parties.
Immigrating to a new country is an overwhelming and life-changing process. Everybody has their own story, and we believe that our clients deserve individualized service. At P&M, we take the time to genuinely get to know our clients on all levels to develop an immigration plan that will meet your needs and help you achieve your goals.
We always strive to offer sound recommendations for our clients that align with their objectives and support them efficiently and cost-effectively.
Over the years, we have established a valuable professional network of services, programs, and resources that we leverage for our client's benefit. In our practice, we have built a partner network across the country, creating more options for people or families looking to begin their lives in Canada. We also partner with immigration councillors in other provinces to offer co-services when required.
Verify Maria's active license as a Regulated Canadian Immigration Consultant here.
We provide personalized advice to students and people interested in working in Canada
Our experts will answer all your questions.